To meet every client need/situation and insure optimum results, Jim Oher has formed a dynamic coalition of top industry professionals — each with diverse specialties and extensive experience — who are available to offer advice and counsel on an ongoing basis.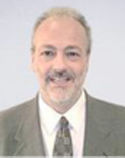 Joel Mausner, PhD has over 25 years experience as an expert in human behavior, leadership development and organizational effectiveness.
Dr. Mausner has served as a Leadership Consultant with the Hay Group, a global human resources firm, working for their Executive Services Practice as well as Chief Learning Officer of the Non-Profit Leadership League, a learning association of non-profit leaders and consultants. He also works with major corporations.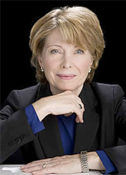 Sheryl Spanier is one of the most sought after business coaches and career management experts in the country.  She built an organizational consulting, executive coaching and career management/transition practice servicing Fortune 100 clients as well as individual executives and staffs developing customized consultation programs.
Ms. Spanier co-authored three Executive Career Guides, published numerous articles and regularly appears on television and radio.

Janet Taylor MD, MPH, an accomplished psychiatrist, business coach and health expert, serves as a clinical instructor of psychiatry at Columbia University specializing in corporate stress management and consumer health strategies. She consults with major corporations on diversity initiatives, mental health issues and behavior modification strategies.
Janet writes a column for Family Circle magazine and regularly appears on NBC's Today Show and CBS Morning Show discussing workplace issues such as family dynamics, healthy aging, stress management and multi-cultural communication.